Stronghold International
Since 1965…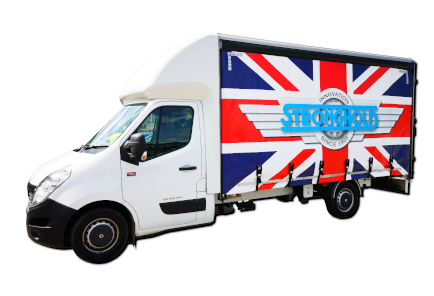 50+ Years Experience
The Stronghold brand has been established for over 50 years and has become a byword for quality and reliability, coupled with competitive pricing and a customer service that is second to none.
InHouse Design & Print
Over 50 years experience in the design and production of dynamic vehicle graphics, not only on curtains but cabs, rears, solid siders and many other applications.
Custom Facility
All production takes place at our custom-built facility in Hertfordshire, supplying products to trailer manufacturers, bodybuilders and transport companies.
Worldwide
A truly global company, Stronghold also exports components and finished curtains – worldwide.
. 
Strongspares.co.uk
Parts & Spares
Call us
+44(0) 1992 479470
Our Headquarters
Nicholson Court, Geddings Road,
Hoddesdon, Hertfordshire,
EN11 0NE
Contact us via email
sales@stronghold.co.uk

+44(0) 1992 479470
sales@stronghold.co.uk
Stronghold International Ltd
Nicholson Court, Geddings Road,
Hoddesdon, Hertfordshire,
EN11 0NE
Copyright © 2020 Stronghold International Ltd