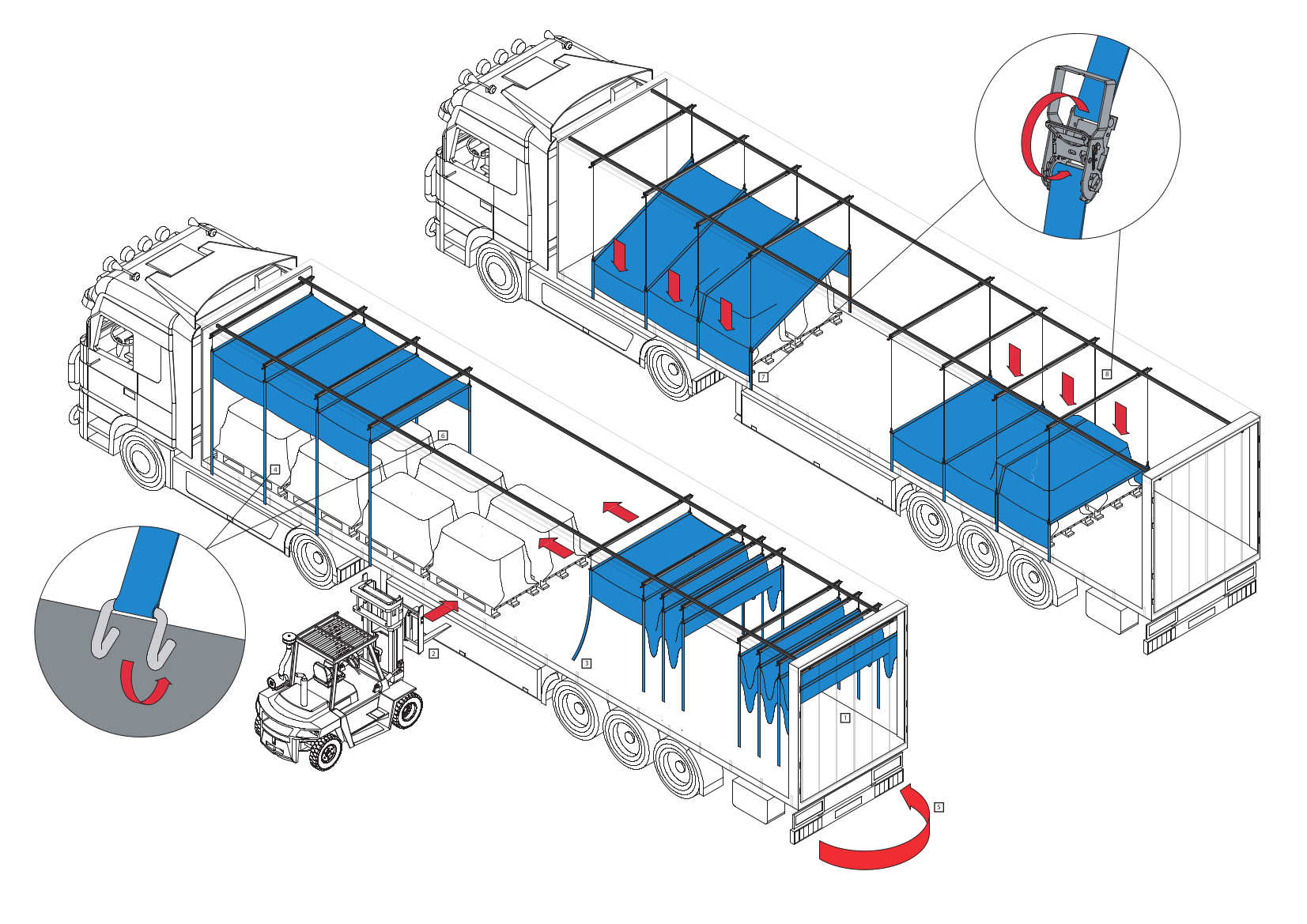 Slide & Carry is a Driver and VOSA friendly suspended Load Restraint system. Using a specially designed and proven Aluminium beam, comprising of mouldings and sub assemblies, the system suspends the strap or net in the roof space ready for use.
One person can slide the beams into position above the load area and then pull down the Load Restraint into place, whilst staying safely on the ground.
Slide & Carry is quickly and easily fitted into old and new trailers alike. This system works well when the tracks are fitted inboard of the cant rails. The roller assemblies are designed to make moving the beams quick and easy from ground level.
Retractable Wire
The Stronghold Retractable Wire system allows for the net or strap to be suspended by two specially designed, self-contained wire rope assemblies. Fitting is quick and easy and the system can again be operated from ground level. This system works best when the tracks are fitted at the outer edges of the bodywork just inside the cant rails.
System Options
Custom Straps.
Custom Nets.
Combinations of Straps and nets to suit Load Requirements.
Shapes and special requirements can be accommodated.
When not in use, the systems should be tied back to prevent "Free running".
Please speak to our sales team to discuss your requirements. We are happy to visit to offer a survey of your vehicle and advise on the best solution for your operation.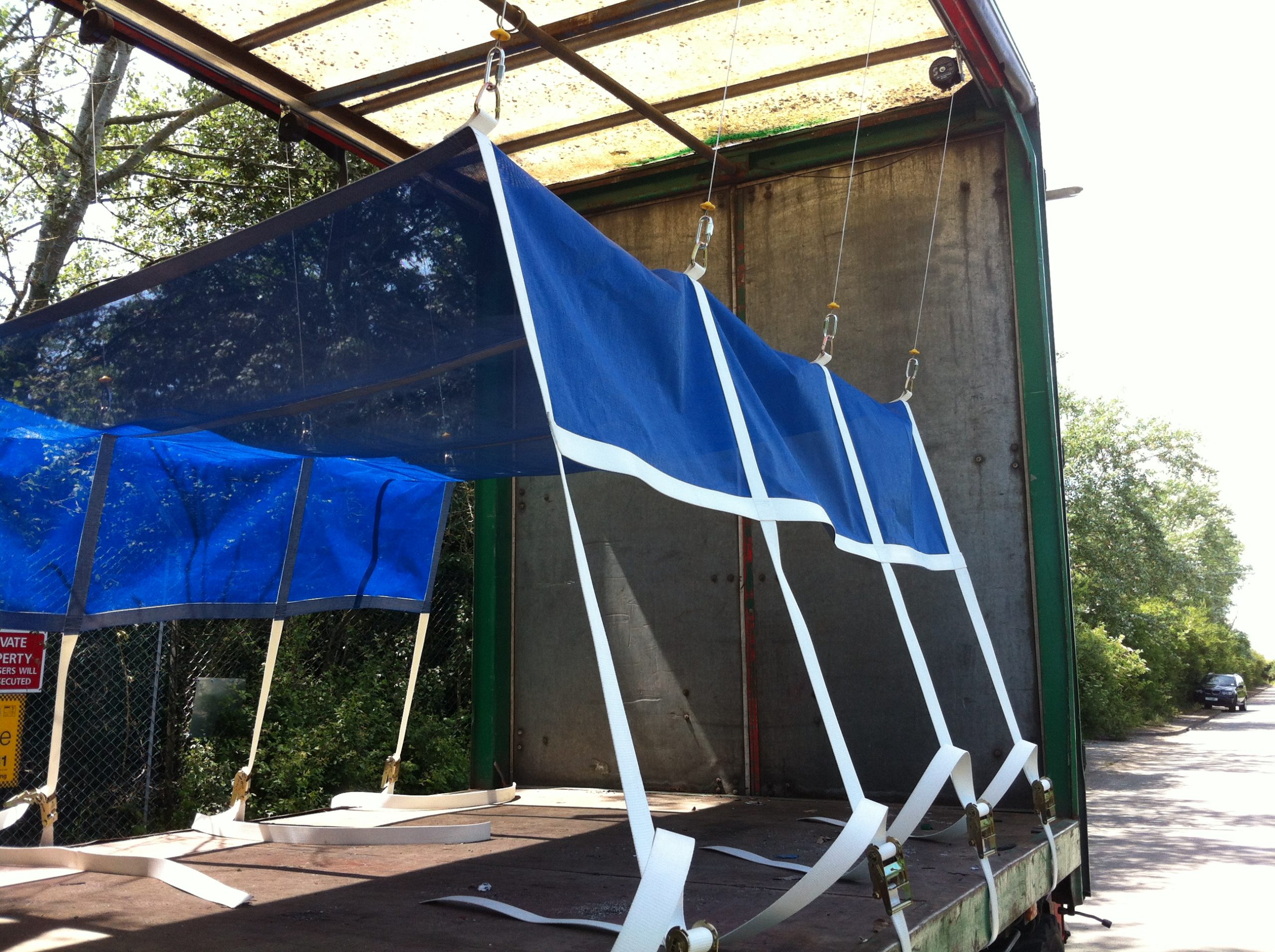 +44(0) 1992 479470
sales@stronghold.co.uk
Stronghold International Ltd
Nicholson Court, Geddings Road,
Hoddesdon, Hertfordshire,
EN11 0NE
Copyright © 2020 Stronghold International Ltd