Slide & Carry System
The Slide & Carry System is designed to take all the daily stress out of Load Securing for modern day logistic businesses.
The load restraints are fitted to the trailer roof and can be moved up and down the load space with ease from ground level, and from either side of the trailer.
The system is available for Rigids, Articulated, and Step Deck Trailers. You can choose a large range of Load Restraints from straps to bespoke netting systems.
Slide & Carry allows your drivers to meets DVSA securing guidelines and keeps all users safe and compliant.
Please feel free to contact our Sales Team to discuss your requirements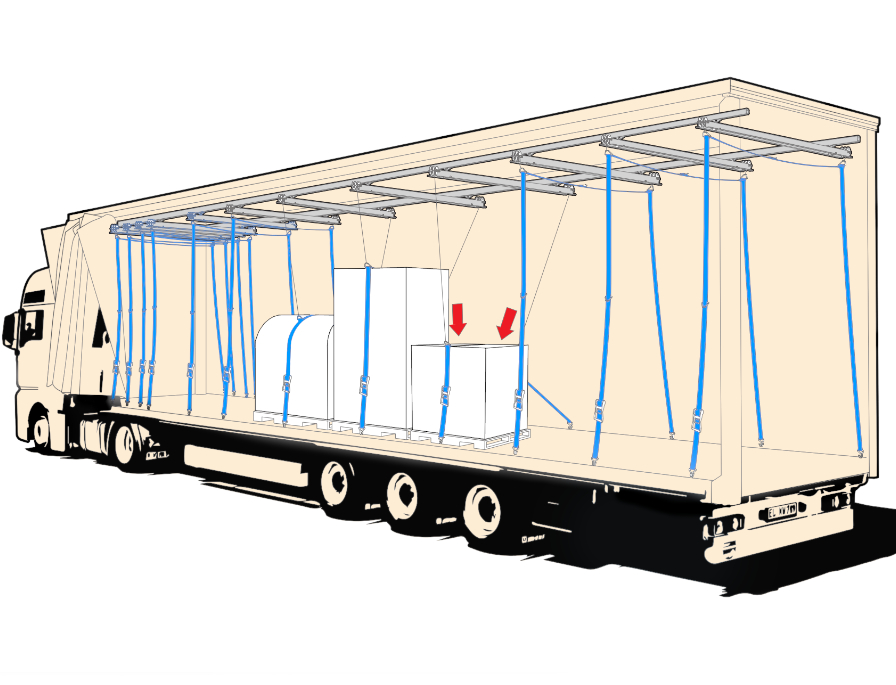 Strap System
Standard strap systems are made up of 13 single straps that move independently up and down the trailer allowing you to secure individual pallets hasle free. Straps systems are good for all-round applications.
Systems can be fitted in as little as 20minutes per 44ft trailer.
Net System
Net systems are more specialised than strap systems and are best suited to applications such as bags, barrels or other unorthodox-shaped loads. They are also well suited to delicate loads that strap systems may damage if over-tightened.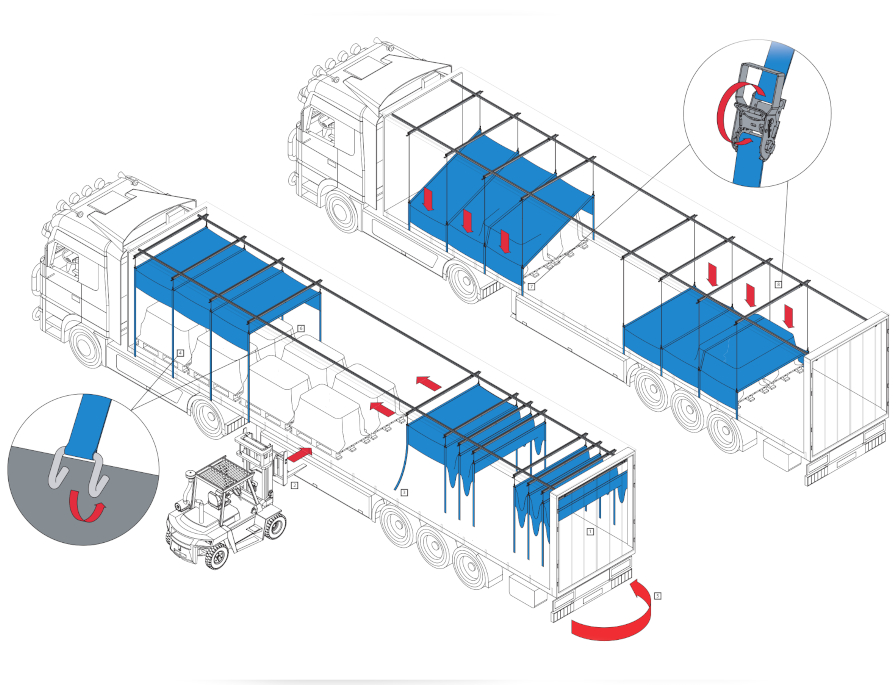 +44 (0) 1992 479470
sales@stronghold.co.uk
Stronghold International Ltd
1 Little Drum Road
Westfield, Cumbernauld, Glasgow
G68 9LH
Copyright © 2020 Stronghold International Ltd